Notion offers a quick and easy way to create a website with pre-designed templates or from scratch - no coding is required. But to add more complexity and customization, you can integrate Notion with Feather.   With Feather, you can host your site on a custom domain, access improved front-end templates, and optimize your website for SEO.   In this piece, we'll show you how to create your Notion website with Feather and provide examples of stunning websites built with this powerful combination.
How to create a website with Notion
Creating a website with Notion will give you the flexibility to manage your website's content, streamline your workflow, and onboard team members all from one location.   However, using Notion alone to build a website will have some limitations with design responsiveness, SEO, optimization, etc. So, we'll consider a website builder: Feather.  
Feather
is a Notion website builder ideal for creating webpages and blogs.
Set up a Notion account
The first step is to head to the official
Notion website
to create an account. Once you have a Notion account, you can decide to download the Notion software. The Notion Software works on Windows, macOS, Android, and IOS.
Set up a Feather Account
The next step is to set up a
Feather account
. Feather uses
Notion as CMS
; whatever you create on Notion, Feather converts it to beautiful responsive web designs tailored to your need.   Once you set up your Feather account, you will need to integrate Feather with Notion. Feather already comes with a pre-built Notion database. You can read about how to integrate it
here
Create Your Website
Feather's database already has a blog section. To create your website, you need to add new pages to the pages database and name them what you want to appear on the website.   To add new pages to your website, go to Pages section in your dashboard and add new pages.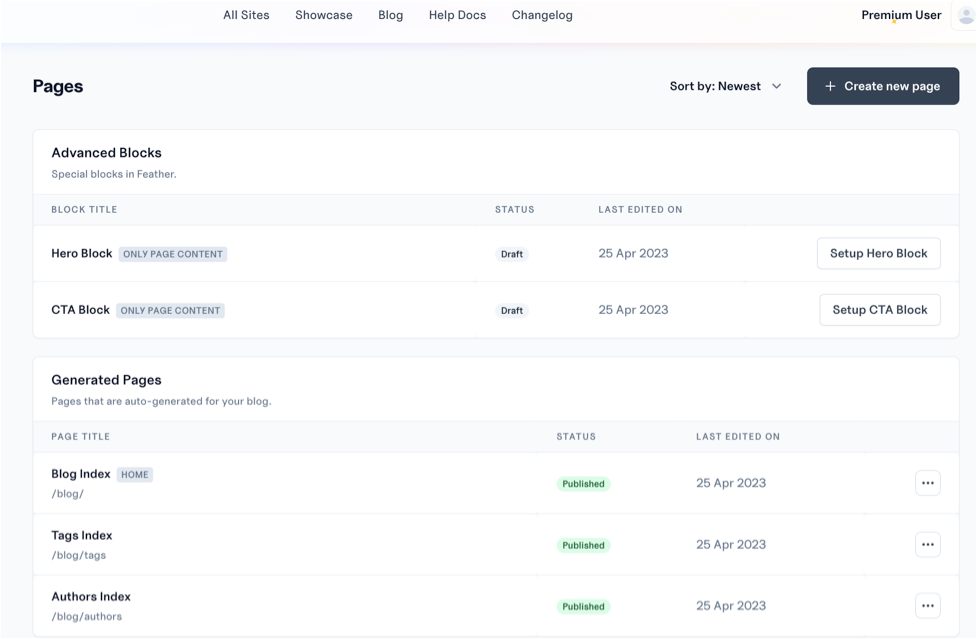 There are a number of template designs you can choose from Feather to fit into the layout of the website you want.   To choose from the templates, in your dashboard, go to Design and select the design style you want.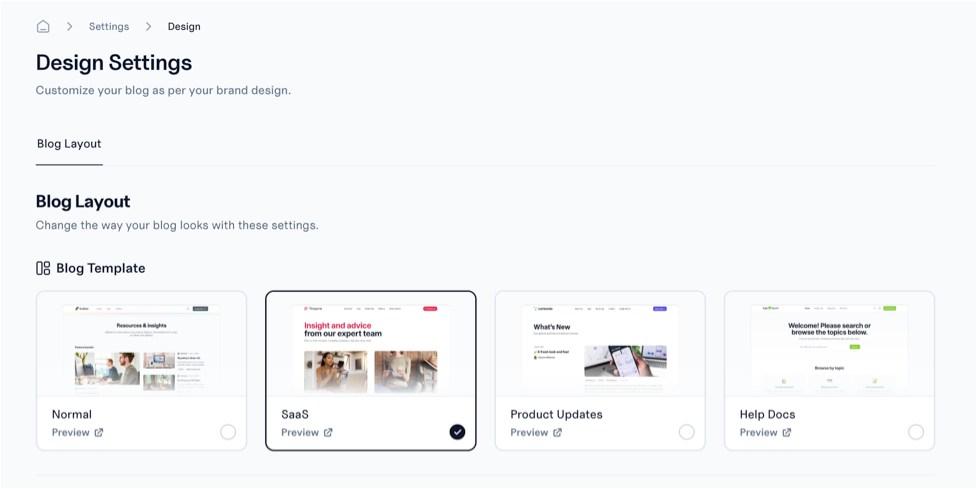 Add the right tags and hit the public button.
What kind of websites can you create with Notion?
Here are some websites you can build with Notion:   • A portfolio with a homepage and a few other sub-pages is a great Notion use case. The structure is simple, and Notion makes it easy to add new projects as you grow. • Landing pages. With Notion, you can easily build and customize your own landing page to direct people from your social media profiles. • Personal blogs. Notion is best suited for creating blog websites as the process of creating and publishing is seamless. Integrating it with Feather will give it more experience.
Why Build a Website with Notion and Feather?
In this case, we'll show you why you should build a website with Notion and Feather.
1. Creating and editing is lightning fast
Building your website with Notion helps you launch your website quickly; it can be up and running in less than a minute.
2. Website content management
Notion helps you to manage the content on your website easily. Changes you make are affected in real-time. You can even use Notion to streamline your website's workflow
3. No coding is required
You don't have to write any line of code throughout your website development process if you use Notion.
4. Full-scale customization
You can change your domain name to a custom name, tailor the designs to meet your style and even optimize your website for SEO.
Examples of Notion Websites
Here's a collection of some really amazing Notion websites. All of these websites were built with Feather and Notion.
1- This is the personal website of
Bhanu Teja P
, the founder of Feather. It encapsulates his profile, his work, and his blogs. All are built with Feather using Notion as CMS.
2-
Zuna
is a SaaS platform that helps you manage bookkeeping, reporting and forecasting.
3-
Tweethunter
is a SaaS platform that is designed to help you grow and monetize your Twitter audience.
Conclusion
Notion offers a simple and intuitive approach to website building. With just a few clicks, you can create a page using pre-designed templates or customize it to your liking before publishing it.
However, for a more personalized and advanced user experience, you may want to consider using a website builder like Feather. By leveraging Feather's features, you can take your website to the next level.
Host your site on a custom domain, access improved front-end templates, and optimize your website for SEO to provide an exceptional browsing experience for your audience. With Feather, you can make your Notion website stand out and achieve your online goals.
Get started with Feather and create your own blog in minutes! With Feather's easy-to-use interface, you can write your content and automatically publish it to your SEO-friendly blog. Plus, you don't need any coding or design skills.
Try Feather today and start blogging with ease.